Enrolment & Prices
Give your children the best start in life and develop their talents at Penguin´s Kindergarten. Attendance can take different forms: your child can stay at school all day or just in the morning or afternoon, and also either the whole week, or just selected days of the week (1, 2 or 3 days).
Enrolment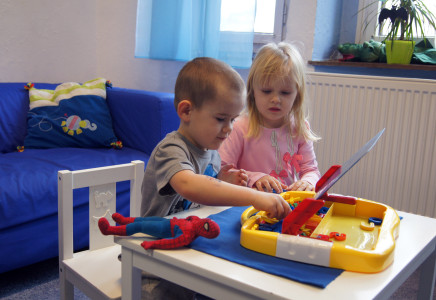 Enrolment is possible all year round. You can come to see us at any time or arrange an individual appointment by calling +420 733 651 644.
Price list
All day, 5 days a week = CZK 8,990
Mornings, 5 days a week = CZK 6,990
You can enrol your child according to your needs. Of course, the price will change accordingly.
The price includes nursery fees for one month (full-time program in English led by native speakers and qualified teachers of Czech), activities and excursions (salt caves, theatre, and more).
The price does not include meals. Meals can be arranged as you wish.
What does a little penguin need to enrol in our nursery school?
1. A copy of his or her medical certificate.
2. Spare clothes, underwear, pyjamas, slippers and toothbrush.
Occasional babysitting
Do you need irregular babysitting (errands, doctor's appointment, hairdresser, etc.)? No problem. We can take care of your child in the pleasant environment of our school. You can rely on us, and we'll take care of your child with the same love and care as the sweetest grandma in the world.
We take very good care of our children. The Penguin´s Kindergarten provides to its little wards a comfortable, friendly and safe environment where they feel well and where they are satisfied. We have years of experience and we approach all the children as if they were our own. Children love to come back to us, and some will eventually become daily visitors.
Price for babysitting
at school from 7.00 am to 3.00 pm = 90 CZK/hour
at school from 3.00 pm to 8.00 pm = 300 CZK/hour